0% Financing Options | FREE SHIPPING on all models (Lower 48 States)

We have an itch for authentic aesthetic and creative expression. Amongst other brands, we have a meticulous devotion to the quality of every aspect of our craft, from product to design.

This thing rips! It is so much fun and my 3 yr old son loves riding it with me. Love how you can take it on the road, but then zip down a trail for a shortcut, or even cruise on the beach. The possibilities are endless!
Model: PRO
Verified Buyer: Zachary R.

First impressions: they look much more refined and impressive than the ebike competition. The double person seat is a major plus when meeting friends at our local bar! Nearly every timRead more about review stating Literally PERFECT!!e we ride them people ask where we got them!
Model: PRO
Verified Buyer: Alec H.

"Must-have ultimate cruiser!"
Eco-friendly bike that lasts long on a charge. I use it to get around Venice beach where parking can be a mess, highly recommend!
Model: AWD
Verified Buyer: Pat
Pedal Electric x Ben Moon
Adventure photographer, filmmaker, and author
Pedal Electric is ecstatic to welcome such an exceptional human to the Electric Family. Meet Ben Moon. Hailing from the crisp, rugged coast of Oregon, Ben is an adventure enthusiast, photographer, filmmaker, and author with a keen appreciation for simple, sustainable living.Read More...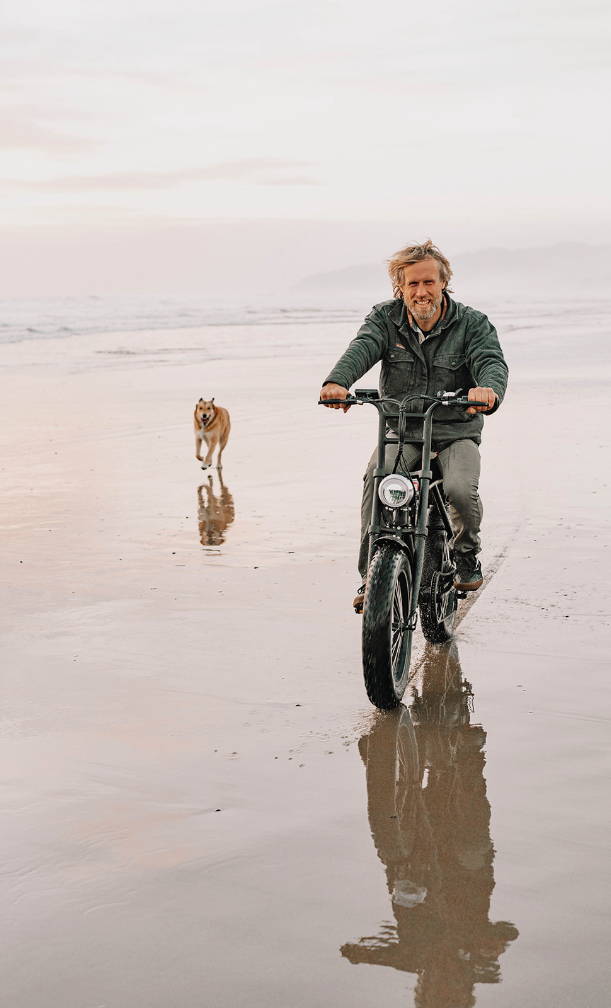 Cruise with us on social @pedal.electric