BenMoon
Adventure photographer, filmmaker, and author
Pedal Electric is ecstatic to welcome such an exceptional human to the Electric Family. Meet Ben Moon 
Hailing from the crisp, rugged coast of Oregon, Ben is an adventure enthusiast, photographer, filmmaker, and author with a keen appreciation for simple, sustainable living.

Since our launch in February, Ben was one of the first to get on a bike and put it through the paces on the Oregon Coast. Scroll through for a quick catch-up with Ben to see how his crafted cruiser is holding up.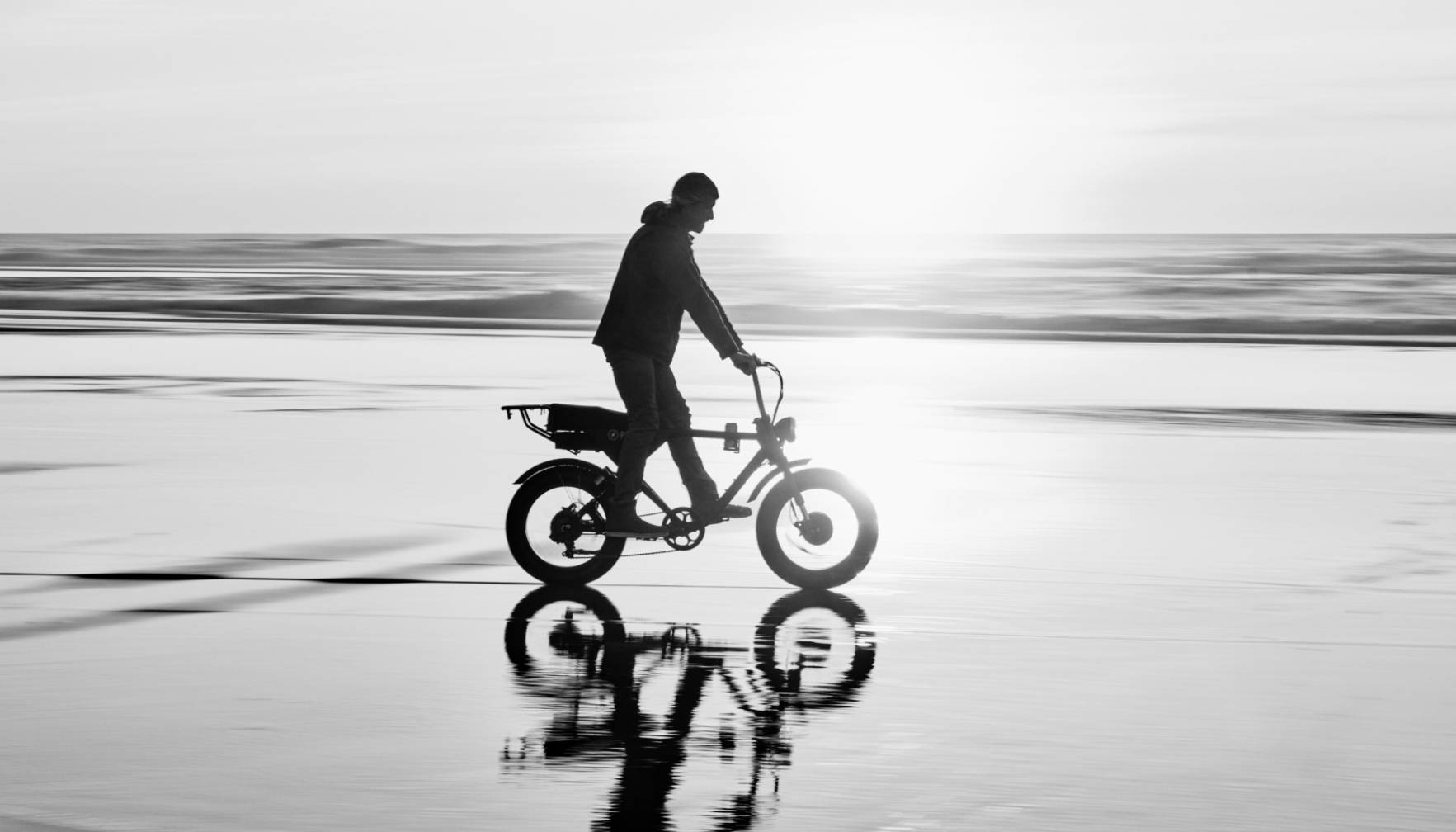 "The Pedal bikes have held up really well here on the Oregon coast! The salty air and sand here are an extremely harsh environment for a bike, but it hasn't had any issues at all. I'm always sure to rinse the salt and sand off between each beach ride."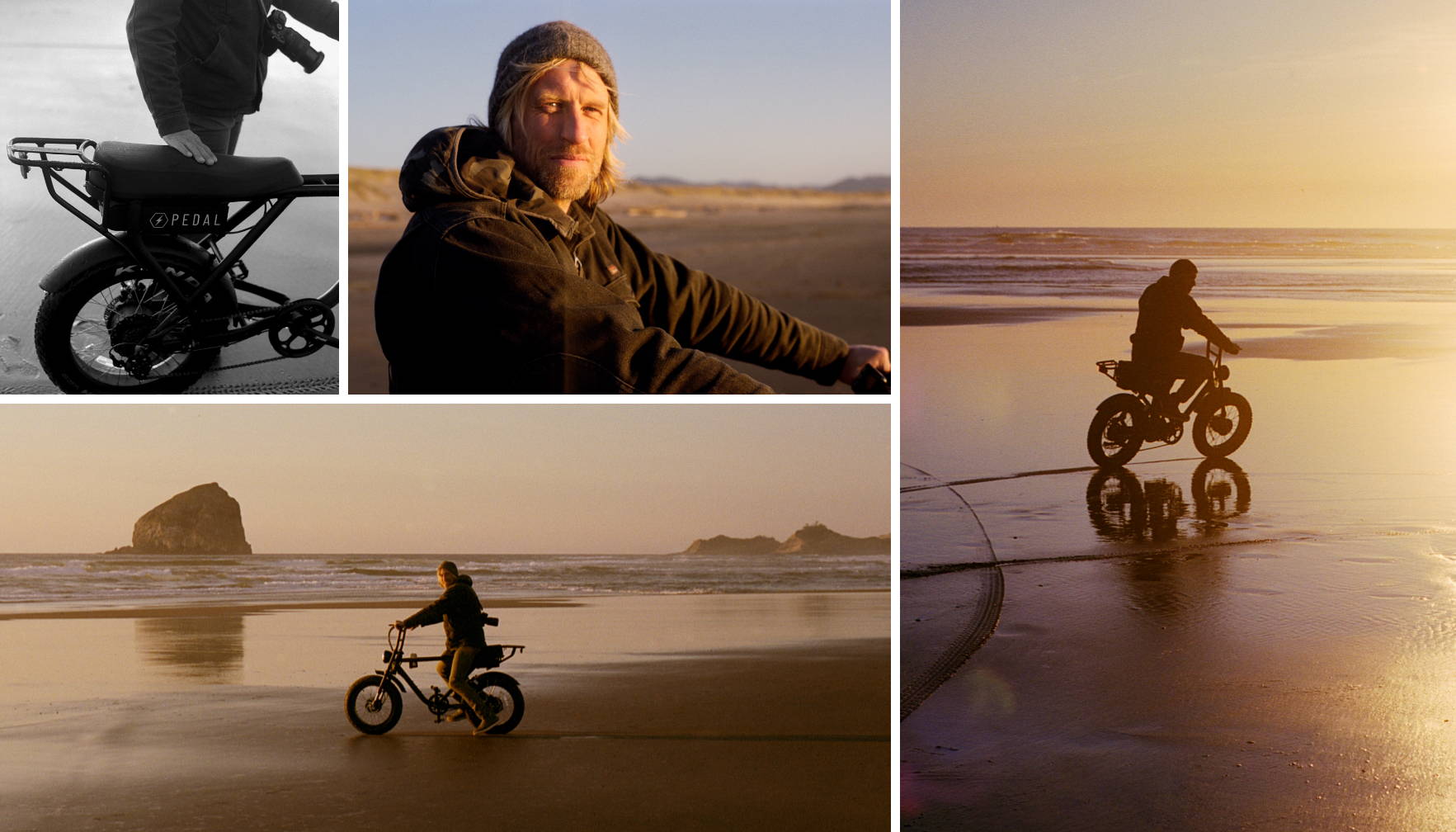 "The PEDAL's are intuitive and so much fun! 

The AWD model with the full suspension steps up the comfort level and has so much power off road and in the sand, even with two people on it."
"I love how capable the Pedal's are on any terrain-

going from road to beach sand to a forested trail with ease and the feeling of immediate torque coupled with nearly silent operation is incredible. I also love that the seat has plenty of space for a passenger!"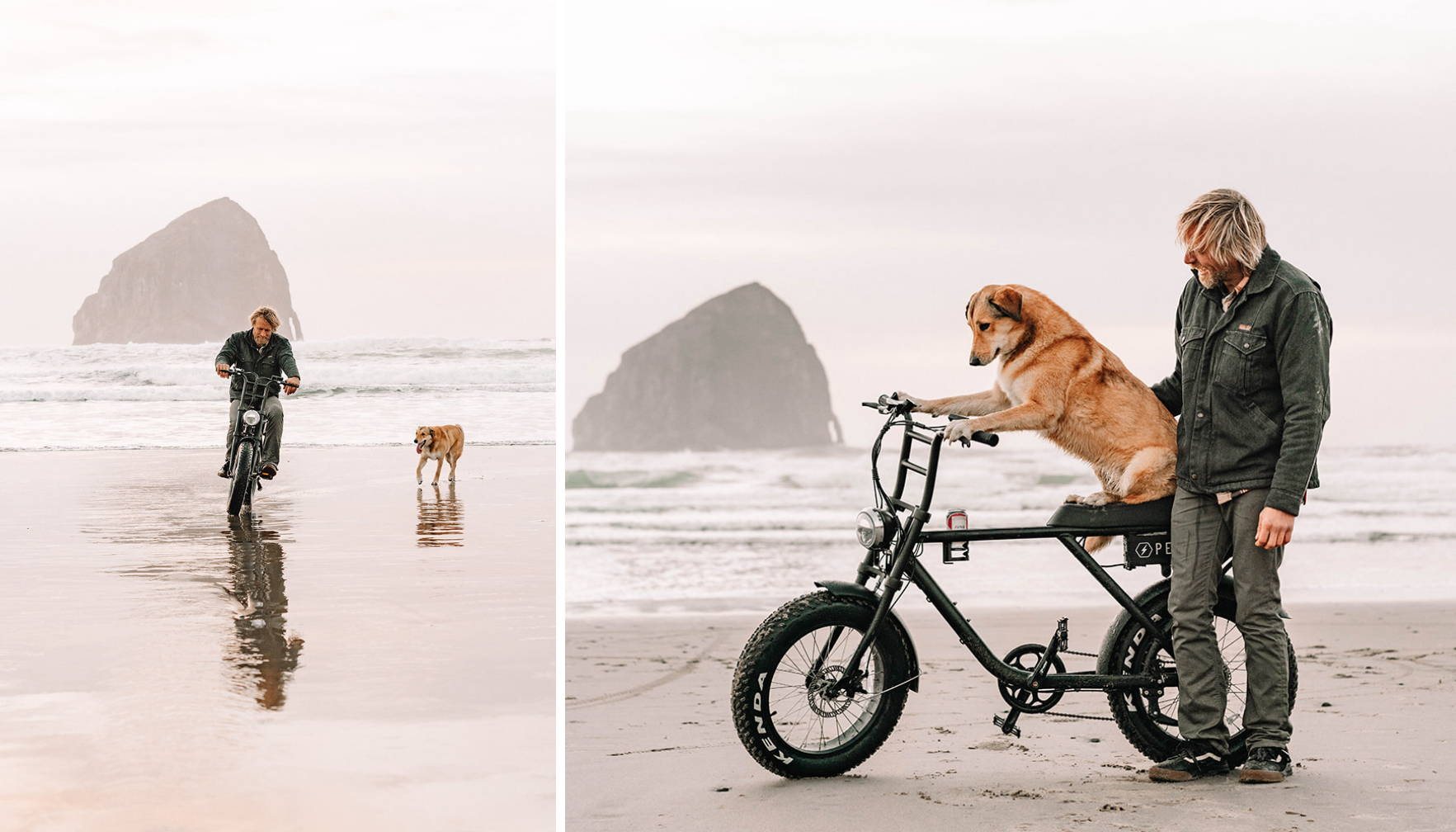 Follow Us
See how others are riding.